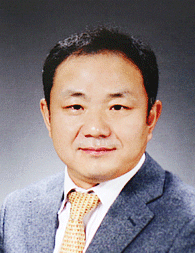 Cheol-Jin, Yoon
Representative Director
We are indeed pleased to take an opportunity to present our Pre-qualification Summary for your information and consideration.

DAE HWA engineering service co.,ltd is a fully integrated Engineering and Testing, including Procurement Services for full range of materials, Non-destructive Testing Company.

Specializing in project sales for Engine spare parts and marine equipment also providing service for engine maintenance.

In order to meet the ever-increasing demands for Engine spare parts, Testing and Quality Assurance/Quality Control services, DAE HWA has organized itself to provide you all of these capacities ready for whenever.

A combination of widespread resources, multi discipline expertise and extensive experience in these fields makes Daehwa engineering service team available to meet customers' satisfaction with exclusively devoted mind to our project.

We are ready to meet our valuable customers at anytime, anywhere and eager to contribute toward the success of our customers' projects to meet your full satisfaction.